Need fast cash? There are plenty of loan options for emergency funds that would not need long-term commitment from you – a payday loan is one of them. Payday loans are short-term loan options that allow you to make cash advances. As the name suggests, it allows you to procure money in advance until you receive your following paycheck.
If you're interested to find out more, check out the best payday loan Singapore guide in 2021 below.
How does it work?
As payday loans are short-term, high-interest loans, lenders typically do not require you to attach any of your assets as collateral, which means it is an unsecured loan. This form of unsecured loan has a higher interest rate due to the absence of a credit check and the ability to get immediate credit. In payday loans, the loan amount that you can apply for depends on your salary amount. As the principal amount is usually a portion of your following paycheck, the total loan principal amount should not exceed your salary.
What's the difference between payday loans and personal loans in Singapore?
The obvious difference between payday loans and personal loans is the cost of interest and loan term or period. Payday loans give you more flexibility in terms of getting fast cash immediately as compared to personal loans where you would still need to have some form of accountability in terms of credit score or credit history.
However, because of its high-interest rates, you would also need to pay it back quickly, or else you may fall into debt quickly. Payday loans are only suitable for you if you're absolutely confident that you would be able to pay it back on time once your salary is in.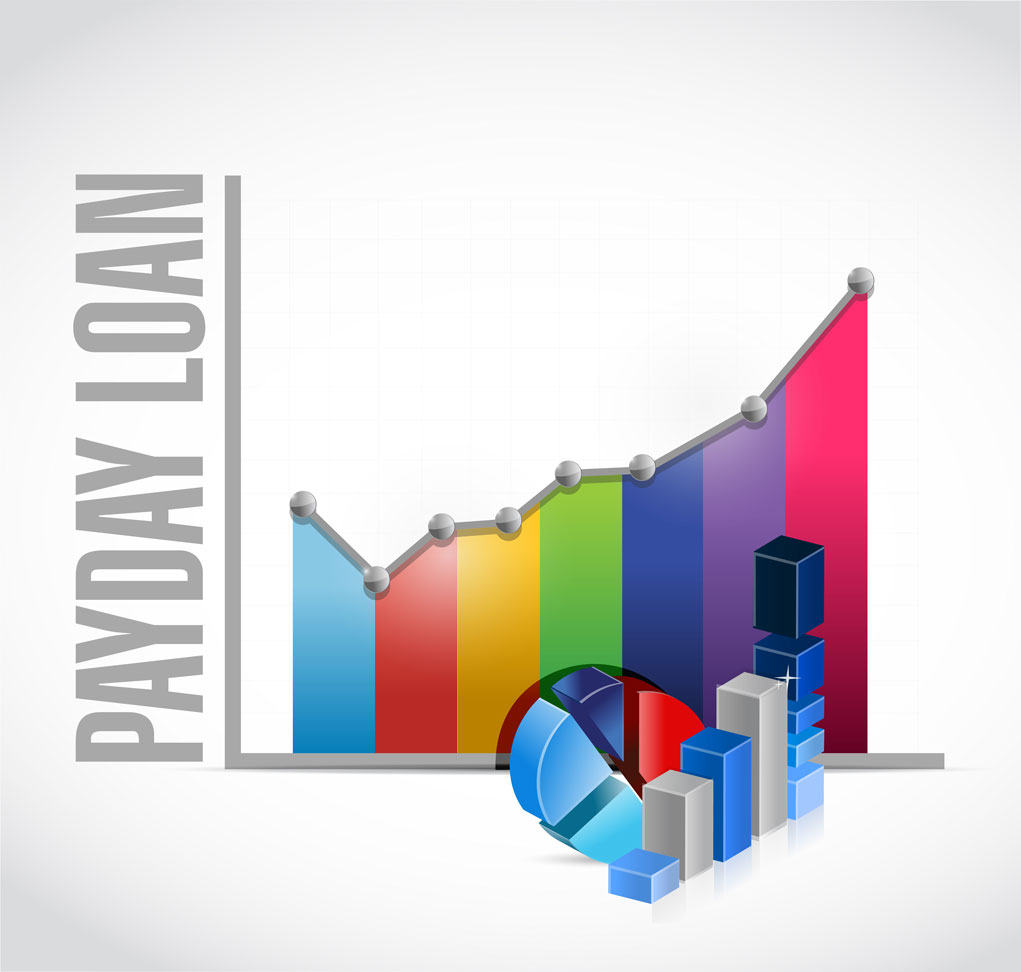 What are the advantages of payday loans?
It's easier to obtain a payday loan

The upside of having no requirements for payday lenders to check your credit history is the fact that you are not restricted in terms of borrowing money. You will still be able to get the loan despite the possibility of having existing loan commitments or bad credit history.

Short-term loans have fewer requirements

A short-term loan is meant to be a quick and easy solution, which means the requirements to obtain the funds are much less compared to banks and personal loan options.

It is a good way to improve your credit score

Without having to constantly take a personal loan when in times of crisis, you'll be able to keep your credit score clean and borrow money without having multiple loans tied to the credit bureau.
Who provides payday loans in Singapore?
Unfortunately, banks in Singapore do not have payday loan options. This is due to the absence of credit history checks or requirements to pass creditworthiness that banks usually impose. Only licensed money lenders are able to provide the best payday loan Singapore.
Things to consider before getting the best payday loan Singapore
What are the fees and interest rates for these types of loans?

The interest rates are typically higher for payday loans. It can go up to about 4% per month for just a few weeks of cash advance term.

How much can I borrow?

You can apply any amount that is not more than your monthly income; whether salary-based or commission-based.

How long does it take to get my payday loan application processed?

It will only take less than 5 minutes to send your application online and confirm your details. Once that is done, the consultants will contact you and you will be required to come by the office to sign the loan document upon confirmation of the loan. The whole process in the office will not take longer than 30 mins.

Will my loans be approved if I have a bad credit history?

Yes, this is due to the nature of it being an unsecured loan as well as a high-interest loan. You would only need to show the lenders your proof of income, to let them know that you will be getting paid soon.

Can you pay on your next payday?

Yes. Typically, a payday loan is a cash advance that lets you pay off the principal amount from a percentage of your next payday or salary.
Why get a payday loan from us?
If you are ready to apply for your first payday loan, keep in mind that it's also important to borrow from a licensed money lender with an established reputation, has excellent customer reviews, and knowledgeable loan staff.