Securing a full-time job is especially difficult during the pandemic. Many have lost their jobs, had to shut down businesses, and are in need of money. This is where 'cash pay after work' jobs can be deemed useful as a temporary option to keep you afloat while you look for a full-time job. It is also a viable option for those who are keen to earn a second income on top of their full-time job.
What exactly is cash pay after work?
"Cash pay after work" jobs are part-time or temporary jobs that provide you with daily salary payment in cash as opposed to a monthly salary. It is beneficial especially for those who are in need of urgent cash day-to-day.
Some people prefer this mode of payment because of the immediacy of being able to receive cash after a hard day's work. This is also a good option to earn a second income quickly – especially for those who do not have the privilege of having an emergency fund.
Advantages vs Disadvantages
Advantages:
The flexibility that comes with it. Depending on the type of job, you might have more freedom to choose when you want to work and which schedule suits you best. In this case, your salary depends entirely on whether you are willing to work more and earn your keep.
You tend to be more disciplined with your money.
With a daily cash paycheck, you do not have the luxury to overspend what you get in a day. You will learn to ration what you have earned and only spend money when you really need to.
Disadvantages:
Daily payment might not be substantial. When it comes to paying your bills, you would have to save a portion each day to make sure you are able to pay it when bills are due. With a monthly salary, you would always have the privilege to set your billing date right after payday. But with these kinds of jobs, you need to work harder and be smart about your money so you can cover your overheads.
Not many benefits in terms of staff welfare. You don't have CPF included with these kinds of jobs as they do not have a fixed contribution and entirely depend on the time you put in at work per day.  If you're looking for benefits such as company health insurance and allowances or other forms of benefits that usually come with monthly salary payments, it might not be available for temporary jobs such as these.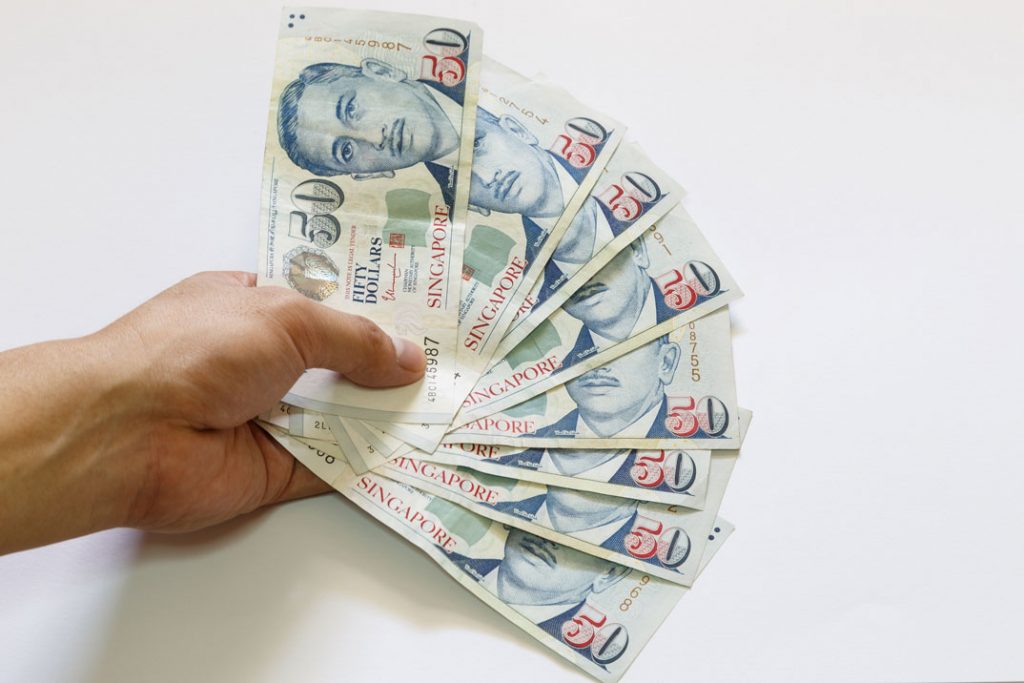 The list of cash pay after work jobs in Singapore:
Tutor

If you have strong expertise and like teaching others, tutoring is a great way to make money under the table.

Dog walker

You'd be surprised how many dog owners need a helping hand with bringing their dogs out for their daily walk. This is particularly a treat for dog lovers who are looking to earn extra cash.

Babysitter

Although most Singaporean parents would bring their kids to infant care or childcare center, there are a handful that prefers if a nanny comes over to take care of the child. This is useful for parents who are working from home and need an extra pair of hands to look after their kids while they work.

Warehouse assistants and mail sorters

Jobs in the logistics department are always needed especially in this day and age where operations for shipment and delivery processes are at their peak.

Movers

This is another logistics position that is always available for hires all year round.

Drivers

The gig economy is at its peak. You can always apply to work for a ride-hailing app and work on your own time.

Cleaners

Did you know you can get paid more than $50 daily just for cleaning a kitchen? There are plenty of part-time cleaning jobs available for homes, restaurants, cafes, and even hotels.
What you can do if you need urgent cash but can't get a job
Not all hope is lost if you're unable to secure a temp job. You can always opt for a payday loan or a personal loan to help tide you through the financial challenges ahead.
If you're afraid of the long-term commitment of paying it off, you can opt for a payday loan. A payday loan helps you acquire immediate funds until you receive your next paycheck. It is a short-term loan similar to a cash advance.
Alternatively, a 12-month cash personal loan option can also help you through your finances. A 12-month personal loan is an installment loan with a 12-month repayment term where you can get your funds at lump sum and pay it over the year.
Find out how you can apply for a personal loan here.