A long term loan is a common financing option that both businesses and individuals leverage for investments, debt restructuring, or asset acquisition.  Typically, such loans involve much larger sums of money and require three to 35 years (could be shorter or longer depending on regulations of the country where the loan is applied) for repayment.  Personal loans, debt consolidation loans, business loans and renovation loans are good examples of long term loans and borrowers must be mindful of long term loan advantages and disadvantages before committing to the terms and conditions.
If you are looking for a long term loan, read on to find out more about long term loan advantages and disadvantages listed below to find out more:
Advantages of Long Term Loan
Besides the benefit of getting a bigger loan sum from long term loans such as personal loans and business loans, there are two other advantages that borrowers can enjoy:
Manageable Repayment Term
Borrowers can enjoy longer and more relaxed repayment terms that are spread across many years.  This means they can make smaller monthly repayment and take a slower pace to complete the payment.  This can reduce any heavy impact on their regular cash flow and prevent being cash strapped all the time due to the loan.
Let's say renovation loans are going at 3.48%.  If you decide to sign up for a S$50,000 loan and repay over 5 years, the monthly repayment is S$978.33.  This might be a stretch for a monthly budget but it is still a manageable sum for most people with regular income. However, if the same amount is paid over 3 years, the monthly instalment becomes S$1,533.89 and it might be less affordable for some.
This is why borrowers prefer to get longer loan tenure whenever possible. The same applies to shorter-term cash loans because borrowers tend to feel less financially burdened if they can pay less every month.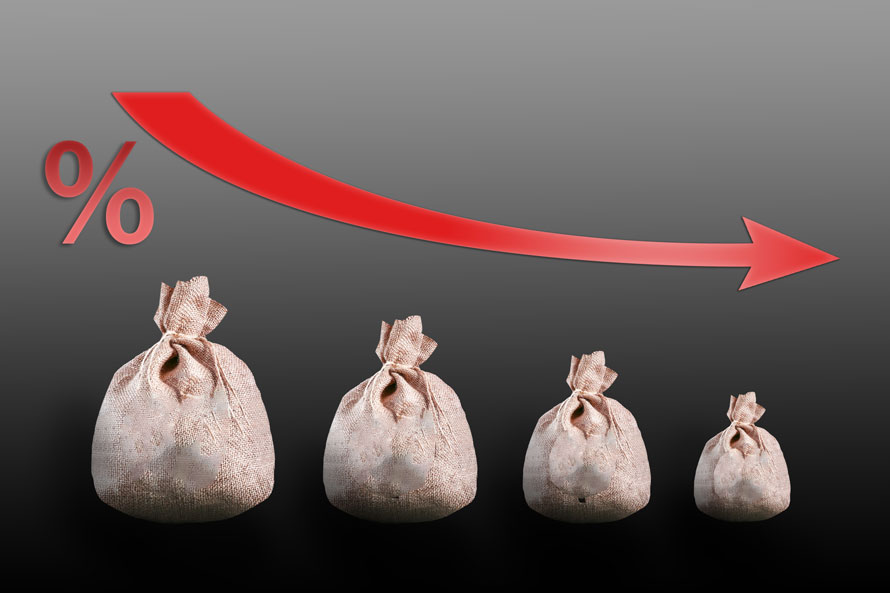 Lower Interest Rates
One great advantage of long term loans is that the interest rates are always lower than short term ones because these loans are secured with borrowers' assets as collateral to reduce the lender's risk.
The lower interest rates offer borrowers a chance to manage their finances or acquire assets without incurring hefty interests that are usually levied on unsecured facilities like credit cards.  In comparison, credit card interest rates are 25% per annum while interest for debt consolidation loans starts from 3.5%, over 20% difference!
Disadvantages of Long Term Loan
Any loan would come with a certain level of risk and inconvenience. Here are two major disadvantages of taking up a long term loan:
Need Collateral or Guarantee
When evaluating long term loan advantages and disadvantages, the need for collateral often stands out as a concern because borrowers might risk losing their assets to repossession if they default on payments.
Because the loan sum of long term financing comprises bigger sums of money, imposing collateral reduces the financial risk for lenders and ensures they can recover losses if borrowers are unable to finance their loans. Collateral on a secured loan includes cars, residential or commercial properties, or even cash in savings accounts.
Stringent Requirements and Longer Processing
Since lenders are at higher risk due to the big value attached to long term loans, they also impose a more stringent approval process before granting the loans.  Essentially, borrowers must have a positive credit history, collateral, and proof of ability to finance the loan in the long term.
To make the application process smoother and faster, preparing the following documents for submission to the lender will improve the approval process:    
Individual borrower
Identity card or passport
Latest Income Tax Assessment
Latest 12 months' CPF contribution history
Latest three months' payslips
Relevant documents on the collateral (for example, Option to Purchase or Sales and Purchase Agreement for your property)
Latest credit facilities statements (for example, existing home loans, credit card, car loan, or personal loan facilities)
Corporate borrower
ACRA business profile information
Latest two years' Notice of Assessment (NOA) of all directors
Latest Credit Bureau Singapore (CBS) Report of all directors
Latest two years' company financial statements
Latest six month's company bank statements
Guarantor's identification documents and income tax assessment
Some lenders may request for company's accounts receivables ageing list and upcoming contracts