Somewhat similar to a credit report, an MLCB report is a Loan Information Report provided by the Moneylenders Credit Bureau (MLCB) in Singapore. The reason this report is provided by MLCB is that it is a data repository of all the loans and repayments that have ever been made with every licensed moneylender in Singapore.
An MLCB report might be taken into consideration by a licensed moneylender when you're applying for a loan before they grant you the loan. They might consider this information, especially if you're looking at a larger loan with a longer tenure.
What is an MLCB report?
An MLCB report, or Loan Information Report, contains a summary of all your active loans, as reported by licensed moneylenders in Singapore. Moneylenders might try to obtain your MLCB report to understand if you've got outstanding payables. They might also want to observe your payment history.
If you, a borrower, request an MLCB report, you'll also be able to see the details of every licensed moneylender you've got active loans with.
This information will be used by moneylenders to assess whether you're the right fit for a particular loan, so that they don't risk the chance of you not paying back what you've borrowed.
What's inside an MLCB report?
The report will contain personal information about you. This includes your name, NRIC, and Unique Entity Number (UEN) if you're running a company. See sample here.
An MLCB report also contains the loan type, total outstanding amount, and total amount payable for any loans that you might have with any licensed moneylender in the country.
And to add to that, it will also include your payment status, which shows all your active loans with licensed moneylenders and how long you've got to fully repay it. Based on all of this information, a moneylender might approve or disapprove of your loan application with them.
How and when is my information submitted to the MLCB?
The information in your MLCB report might often be live and up-to-date, and that's because MLCB usually receives loan records directly from licensed moneylenders. That means that every time you make an application with a licensed moneylender, MLCB's system is updated immediately.
After that, MLCB can calculate some factors, such as your total amount payable in loans.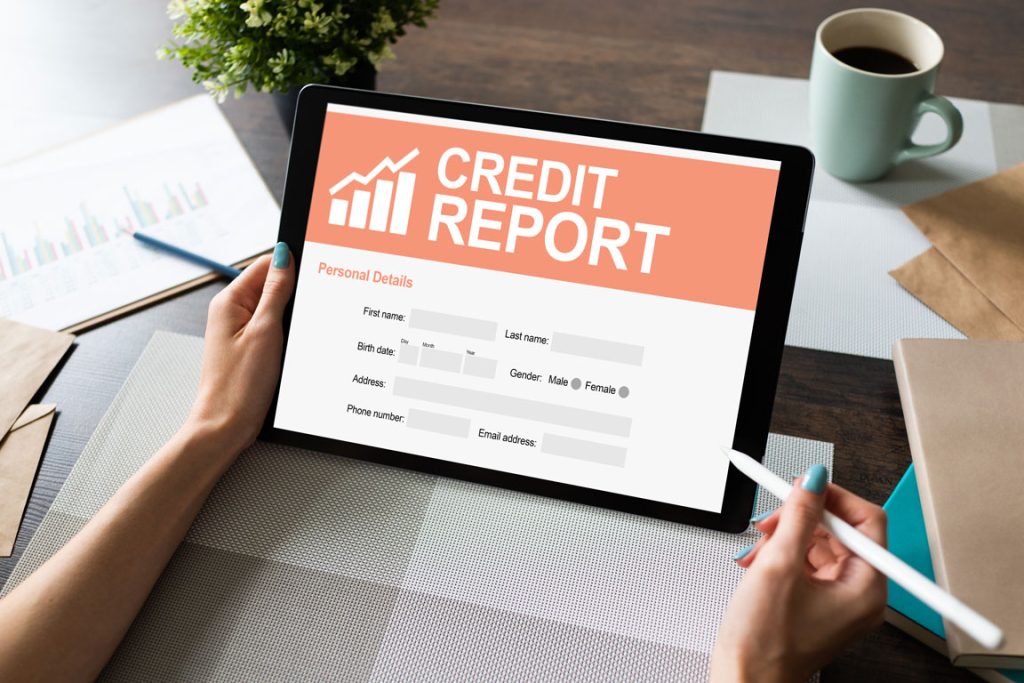 How does the MLCB report affect me, the borrower?
With information on your loan history, a licensed moneylender might take the time to evaluate whether they'd really like to offer you a loan.
For instance, a report that shows you've got active loans pending might make you appear to have a poor credit standing. This may tell the moneylender that you may not be able to fulfill the repayment of a loan you'd like to take from them.
Looking for an urgent loan solution? Then you might want to look into a payday loan, which allows you to make cash advances based on your payday. Find the best payday loan for you here.
So, how do I get an MLCB report?
If you're looking to take a loan from a licensed moneylender, then you may not need to obtain your own MLCB report, because the moneylender will do it anyway.
But if you just want to find out your credit standing in the eyes of a licensed moneylender, then you can get one from MLCB, via a purchase. You can do so online on the MLCB website, in person at MLCB's office, or at the office of Credit Counselling Singapore.
How much does it cost?
It costs $0.50 to buy an MLCB report!.
Is it secure?
If you've got security concerns, then rest easy knowing that MLCB stores all borrowers' info with the data it receives on secured servers. There are also other safeguards in place to protect data loss by any means.
Who can see my MLCB report?
Apart from yourself, your report can also be accessed by a licensed moneylender and MinLaw, the Registry of Moneylenders.
A licensed moneylender may only request for and see your report if you've got an active loan contract with them.
You can see your own MLCB report at any point in time.
How can I improve my credit standing?
If you've got poor credit standing, then you should begin your journey towards improving it to avail yourself of more loan options.
And in order to do so, you'll need to do your best to repay outstanding loans in time and keep the number of loans you have and total loans you have manageable.
Check on this article for the "Types of loan in Singapore for bad credit".
Get the best interest rates with a good MLCB report
If you're looking to get the lowest interest rate on a loan, one of your best bets is to have an MLCB report that presents well.
With that said, you can still find the most unbeatable rates for any kind of loan with Dio Credit, a licensed moneylender in Ang Mo Kio. We offer a variety of loans, including payday loans, with a smooth approval journey.